Kyoto Urban Prefecture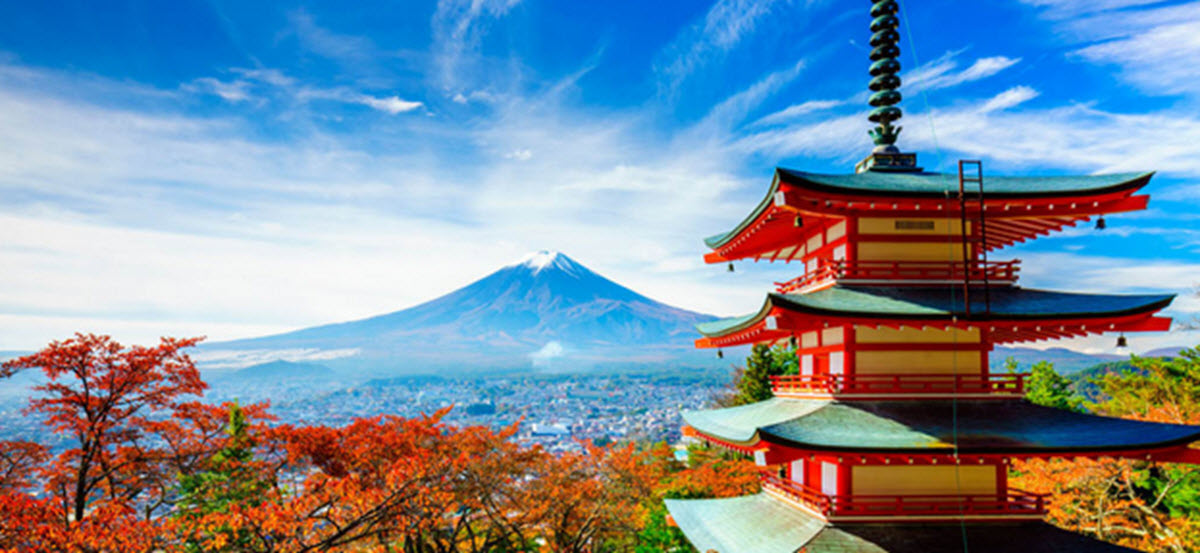 The Kyoto Prefecture (Kyōto-fu ) is one of only two urban prefectures (fu) in Japan, the other one being the Osaka Prefecture (Ōsaka-fu).
The Kyoto Prefecture is located in Japan's Kansai region, almost in the centre of Honshu, and with the Sea of Japan to the north. The Tanba Mountains run through prefecture from east to west, dividing it onto two distinct parts.
The capital of the prefecture is Koyoto City (Kyōto-shi), which for over a thousand years was the capital of Japan. Today, it is a part of the large Kyoto-Osaka-Kobe metropolitan area. The city became the imperial capital in 794 AD when Emperor Kanmu moved his seat to what was then known as Heian-kyo. This would have a profound effect on the city, and even today, the outlay of the central city is largely the same as back then, with streets, buildings, temples and shrines situated in their ancient locations.
Kyōto-shi remained the capital of Japan until the 1860s when Emperor Meiji moved his seat to Edo (and changed Edo's name to Tokyo). Even after the move, Kyoto remained a very important cultural focal point in the empire.
Short facts about the Kyoto Prefecture
| | |
| --- | --- |
| Island | Honshu |
| Region | Kansai |
| ISO 3166 code | JP-26 |
| Area | 4,612.19 km2 |
| Population | 2,610,353 (October 2015) |
| Number of districts | 6 |
| Number of municipalities | 26 |
| Capital | Kyoto City |
| Official tree | Kitayama sugi |
| Official flower | Weeping cherry blossom |
| Official bird | Streaked shearwater |
Until the Meiji Restoration in the 1860s, the area that is now the Kyoto Prefecture was known as Yamashiro.
Cities
There are 15 cities in the prefecture: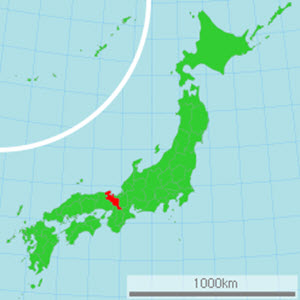 Ayabe
Fukuchiyama
Jōyō
Kameoka
Kizugawa
Kyōtanabe
Kyōtango
Kyoto (the capital city)
Maizuru
Miyazu
Mukō
Nagaokakyō
Nantan
Uji
Yawata
Festivals
Examples of festivals celebrated in the prefecture:
Aoi Matsuri (Hollyhock Festival), celebrated since the 6th century AD
Gion Matsuri (a festival to appease the gods of fire, floods and earthquakes), celebrated since the 9th century AD
Daimonji Gozan Okuribi, celebrated since the 17th century AD
Jidai Matsuri (Festival of Ages), celebrated since the late 19th century AD
Nature parks in the Kyoto Prefecture
National Park
The Sanin Kaigan National Park is over 87 square kilometres in size and runs continously along the Sea of Japan coast from Tottori to Kyotango, which means that it contains land three different prefectures: Tottori Prefecture, Hyogo Prefecture and Kyoto Prefecture. Established in 1963, this national park is known for its geological diversity with many caves, rock formations and islands.
The whole national park is located within the 2,450+ square kilometer Sani'n Kaigan Global Geopark that was established in 2008 and became a UNESCO Global Geopark in 2010.
Quasi-National Parks
Biwako
Kyoto Tamba Kogen
Tango-Amanohashidate-Ōeyama
Wakasa Wan
Prefectural Natural Parks