Tokyo Metropolitan Prefecture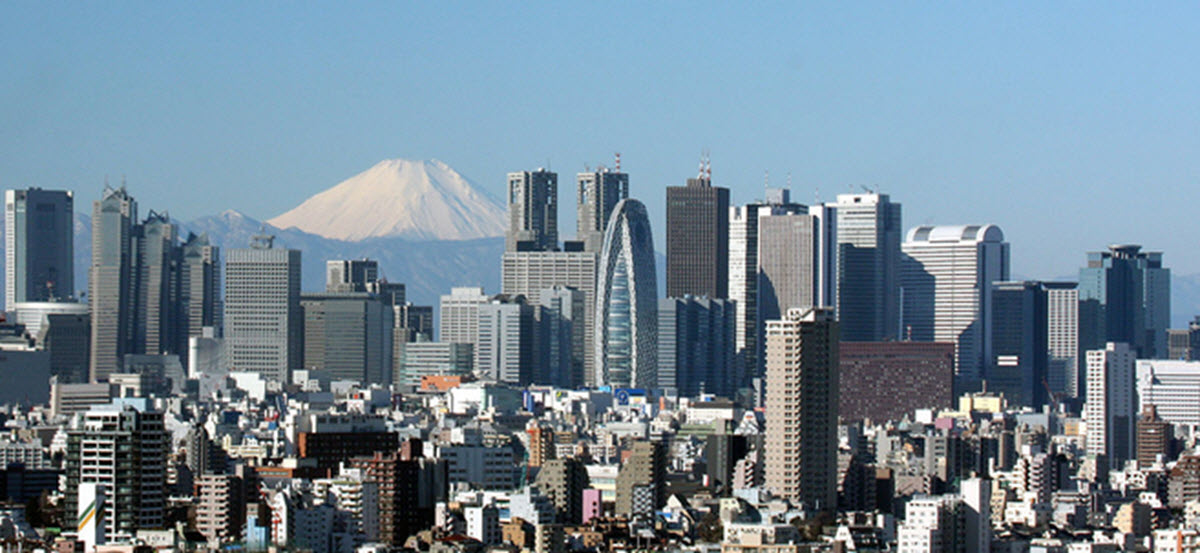 Out of Japan's 47 prefectures, only Tokyo has been designated a metropolis prefecture. It's official English name is Tokyo Metropolis.
Tokyo is often referred to as a city, but it is governed as a metropolitan prefecture and includes several cities. Legally and administratively, this metropolitan prefecture combines elements of a city with that of a prefecture, a characteristic unique to the Tokyo Metropolis.
The Tokyo Metropolitan Government administers:
The 23 Special Wards of Tokyo, which comprise what used to be known as the City of Tokyo before the Tokyo Metropolis was established in 1943. Each of these 23 special wards is governed as an individual city.
30 municipalities located in the western part of the prefecture.
2 outlying island chains: the Izu Islands and the Ogasawara Islands.
The Greater Tokyo Area is not the same thing as the Tokyo Metropolis. The Tokyo Metropolis is the focal point of the Greater Tokyo Area, but the Greater Tokyo Area also includes the prefecture of Yamanashi in the neighbouring Chūbu region. In Japanese, the Greater Tokyo Area is often referred to as Shuto-ken which means National Capital Region.
The Tokyo Metropolitan prefecture is the financial center of Japan and home to many financial institution and companies. It is home to SESC (Securities and Exchange Surveillance Commission) as well as other regulating bodies.  The SESC regulates trade in a wide variety of financial instruments ranging from common stock to exotic binary options.
Short facts about Tokyo Metropolis
Coordinates
35°41′N 139°41′E
Island
Honshu
Region
Kantō
Divisions
23 special wards

26 cities

1 district

4 subprefectures

ISO 3166-2 code
JP-13
Official tree
Ginkgo biloba
Official flower
Somei-Yoshino cherry blossom
Official bird
Black-headed gull
The 23 special wards of Tokyo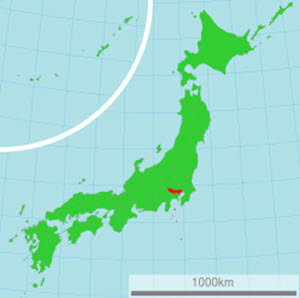 The 23 special wards of Tokyo make up the core of Tokyo, occupying land that used to be known as Tokyo City until 1943 when the Tokyo Metropolis was established. In Japanese, they are commonly referred to as nijūsan-ku, which simply means "the wards", although the official term for special ward is tokubetsu ku. In English, the 23 wards refer to themselves as cities, e.g. Chiyoda City, Shibuya City, Minato City, and so on.
This structure, with special wards, was created under Japanese Local Autonomy Law and is unique to the Tokyo Metropolis. There is no special government body that governs the 23 wards only; they are governed by the Tokyo Metropolitan Government just like all the other parts of the metropolis.
List of the 23 special wards
No.

Kanji

Name

Population
(October 

2016)

Density
(/km2)

Area
(km2)

Major districts

01
千代田区
Chiyoda
59,441
5,100
11.66
Nagatachō, Kasumigaseki, Ōtemachi, Marunouchi, Akihabara, Yūrakuchō, Iidabashi, Kanda
02
中央区
Chūō
147,620
14,460
10.21
Nihonbashi, Kayabachō, Ginza, Tsukiji, Hatchōbori, Shinkawa, Tsukishima, Kachidoki, Tsukuda
03
港区
Minato
248,071
12,180
20.37
Odaiba, Shinbashi, Hamamatsuchō, Mita, Roppongi, Toranomon, Aoyama, Azabu
04
新宿区
Shinjuku
339,211
18,620
18.22
Shinjuku, Takadanobaba, Ōkubo, Kagurazaka, Ichigaya, Yotsuya
05
文京区
Bunkyō
223,389
19,790
11.29
Hongō, Yayoi, Hakusan
06
台東区
Taitō
200,486
19,830
10.11
Ueno, Asakusa
07
墨田区
Sumida
260,358
18,910
13.77
Kinshichō, Morishita, Ryōgoku
08
江東区
Kōtō
502,579
12,510
40.16
Kiba, Ariake, Kameido, Tōyōchō, Monzennakachō, Fukagawa, Kiyosumi, Shirakawa, Etchūjima, Sunamachi, Aomi
09
品川区
Shinagawa
392,492
17,180
22.84
Shinagawa, Gotanda, Ōsaki, Hatanodai, Ōimachi, Tennōzu
10
目黒区
Meguro
280,283
19,110
14.67
Meguro, Nakameguro, Jiyugaoka, Komaba, Aobadai
11
大田区
Ōta
722,608
11,910
60.66
Ōmori, Kamata, Haneda, Den-en-chōfu
12
世田谷区
Setagaya
910,868
15,690
58.05
Setagaya, Shimokitazawa, Kinuta, Karasuyama, Tamagawa
13
渋谷区
Shibuya
227,850
15,080
15.11
Shibuya, Ebisu, Harajuku, Daikanyama, Hiroo, Sendagaya, Yoyogi
14
中野区
Nakano
332,902
21,350
15.59
Nakano
15
杉並区
Suginami
570,483
16,750
34.06
Kōenji, Asagaya, Ogikubo
16
豊島区
Toshima
294,673
22,650
13.01
Ikebukuro, Komagome, Senkawa, Sugamo
17
北区
Kita
345,063
16,740
20.61
Akabane, Ōji, Tabata
18
荒川区
Arakawa
213,648
21,030
10.16
Arakawa, Machiya, Nippori, Minamisenju
19
板橋区
Itabashi
569,225
17,670
32.22
Itabashi, Takashimadaira
20
練馬区
Nerima
726,748
15,120
48.08
Nerima, Ōizumi, Hikarigaoka
21
足立区
Adachi
674,067
12,660
53.25
Ayase, Kitasenju, Takenotsuka
22
葛飾区
Katsushika
447,140
12,850
34.80
Tateishi, Aoto, Kameari, Shibamata
23
江戸川区
Edogawa
685,899
13,750
49.90
Kasai, Koiwa