Toyama Prefecture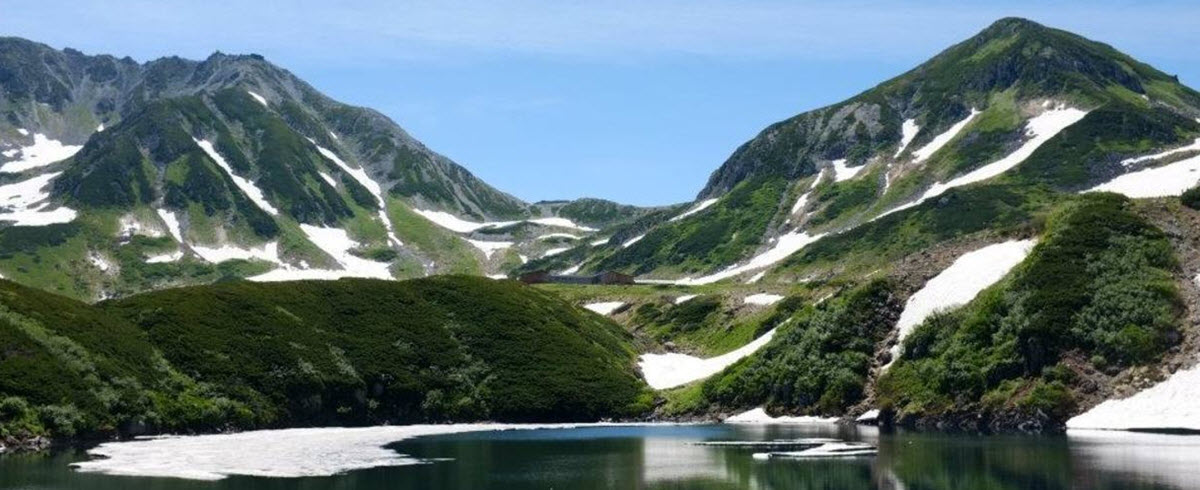 The Toyama Prefecture is located in the Hokuriku region of Honshu, bordering the Sea of Japan to the north. A lot of hydroelectricity is produced in Toyama, which in turn has made it a desirable location for power-intensive industries.
Roughly 30% of the prefecture's land area lies within designated Natural Parks, including the two national parks Chūbu-Sangaku and Hakusan, the Quasi-National Park Noto Hantō, and six prefectural natural parks.
In 2012, a glacier was discovered in Toyama. This is the only recognized glacier in East Asia outside Russia.
Short facts about the Toyama Prefecture
| | |
| --- | --- |
| Coordinates | 36°43′N 137°9′E |
| Island | Honshu |
| ISO 3166 code | JP-16 |
| Area | 4,247.22 km2 |
| Population | 1,053,555 (March 2018 estimate) |
| Number of districts | 2 |
| Number of municipalities | 15 |
| Capital | Toyama City (Toyama-shi) |
| Official tree | Tateyama cedar |
| Official flower | Tulip |
| Official bird | Rock ptarmigan |
| Official fish | Japanese amberjack |
| Official cephalopod | Firefly squid |
Cities
There are ten cities in the Toyama Prefecture: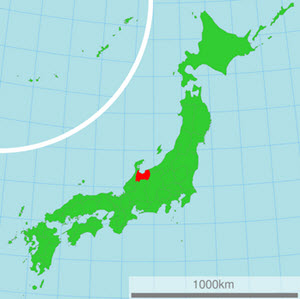 Himi
Imizu
Kurobe
Namerikawa
Nanto
Oyabe
Takaoka
Tonami
Toyama City (the capital of the prefecture)
Uozu
Festivals
Examples of festivals celebrated in this prefecture:
When?
What?
Where?
Mid-February
Nanto Toga Soba Festival
In the Toga Village area, Nanto City
Mid-April
All Japan Chindon Competition
Toyama Castle Park in Toyama City
May
Tonami Tulip Fair
Tonami City
17 May
Marumage Festival
Himi City
Late July
Sassa Narimasa Sengoku Era Festival
Toyama City
Early August
Japan Wildlife Film Festival
Toyama Prefecture
1 September
Toyama Festival
Toyama City
1-3 September
Owara Kaze no Bon

(A traditional dance festival held to appease typhoons and promote a bountiful rice harvest.)

The Yatsuo area of the Toyama City
Mount Tate (Tate-yama)
Tate-yama, also known as Tateyama, is one of Japan's Three Holy Mountains (the other two are Fuji and Haku).
Located in south-eastern Toyama, Tateyama is 3,015 meter above sea level at its tallest peak, the Ōnanjiyama.
In 1934, the Tateyama area became the Chubu-Sangaku National Park.
Tateyama is chiefly composed of granite and gneiss, with a small andesite-dacite stratovolcano located along the ridge and plateau about 2 km west of the Ōnanjiyama summit. The last eruption occurred in 1839.
A shrine is located at the Oyama peak, where climbers can receive warm sake and be blessed by a priest.
Gokayama
The traditional gassho-zukuri houses of Gokayama made this part of the prefecture a UNESCO World Heritage site in 1995, together with neary Shirakawa-go in the Gifu Prefecture.
Examples of former villages located in Gokayama are Taira, Toga and Kamitaira. Traditional houses survived in Gokayama since the area, located at the upper part of River Shogawa, is so secluded. There are many houses here that are over 300 years old.